Kelly Howe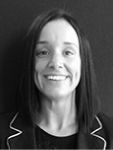 Kelly graduated with LLB (hons) from Aberdeen University in 1999 and obtained the diploma in legal practice from the same institution in 2000.
She completed her traineeship with the Dunfermline office of Martin Johnston and Socha in 2002.
Kelly was then employed as an assistant solicitor in the Dunfermline office before taking up a position as a Procurator Fiscal Depute in Stirling and Alloa. She returned to work for Martin Johnston and Socha in Kirkcaldy in 2004, initially as an assistant solicitor before being promoted to Associate solicitor in 2013. As of 2017, Kelly has become a Director within Martin Johnston and Socha.
Contact Kelly Howe
Telephone: 01259 725 922
Email: This email address is being protected from spambots. You need JavaScript enabled to view it.